FAST TRACK WEEK OF ACTION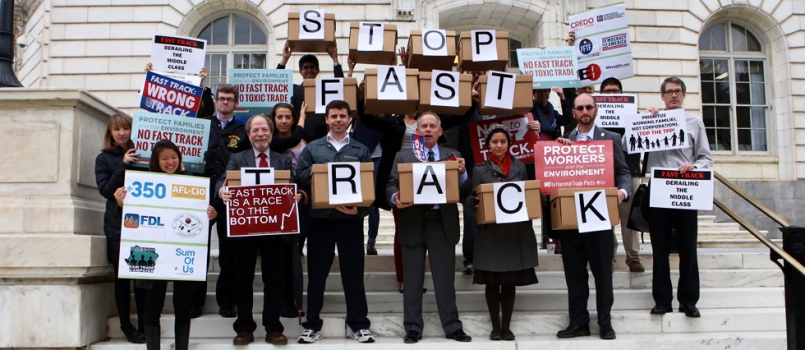 Happy Stop Fast Track Week of Action! There are a couple things that everyone can do to be involved in this week, and we encourage you to help with the following efforts:
Call your member of Congress and demand that they vote no on fast track.
Email your member of Congress and tell them that Fast Track will cost good US jobs.
Sign the "Fast Track is Wrong for Teamsters" petition.
All of this can be easily accomplished by visiting:
http://teamster.org/fast-track-wrong-track-teamsters
Together with your help, we will send a clear message to Congress that Fast Track is the wrong track for Teamsters!