Local 264 Members Answer The Bell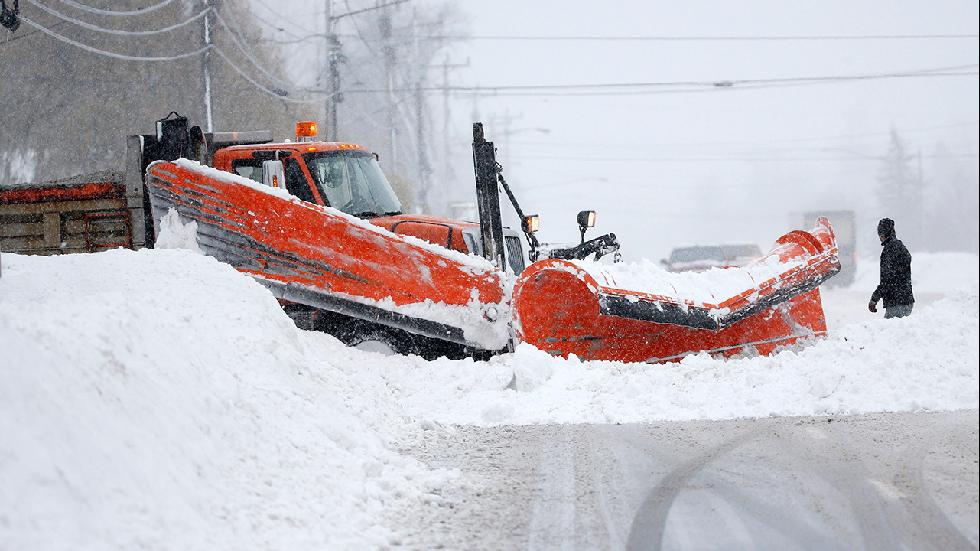 In the wake of this unprecedented storm, I would like to thank all Local 264 members in both the public and private sector who answered the bell in a huge way. The most visible of course are the snow plow drivers in the dozens of municipalities that we represent who worked around the clock to clear our roads, but I also recognize that we have many others who worked tirelessly in lesser visible industries to make a difference.
It would be impossible to recognize them all, but just to name a few, the Erie County Sheriff's Deputies, Nurses and Civilians also worked around the clock to maintain safety at the Erie County Holding Center and the Erie County Correctional Facility. Warehouse workers and drivers of Tops Markets, Upstate Farms, US Foods, Allied Frozen Storage, Tripifoods, Stroehmann and Schwebel Bakeries ensured that store and supermarket shelves remained stocked with milk, bread and other essential food products for those who managed to walk to the stores. Local 264 members employed at the Buffalo Water Authority braved the elements to shut-off fire hydrants that were knocked-off by plows or other vehicles during the blinding snow. A UPS Driver from the Dunkirk Terminal was stranded for days in Cheektowaga while making her daily trip to the Buffalo Airport to pick-up Next Day Air packages. Crossett tank drivers delivered gas and diesel to our service stations in terrible driving conditions, and in the spirit of the late Mayor Jimmy Griffin, warehouse workers and drivers of Try-It Distributors and Certo Brothers made sure that anyone who wanted to "grab a six-pack and just stay home" was able to do so.
While we in Organized Labor are often viewed as over-paid, lazy and pampered, I for one am fully aware and appreciative of the hard work and dedication that our members exhibited last week.
To all of our members who made a difference, I offer a sincere and heartfelt THANK YOU.
In Solidarity,
Brian Dickman.