Teamsters Local 264 Delivers Water to Flint, MI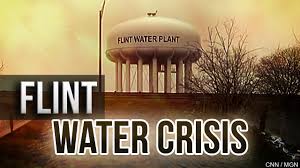 Click Image to get actual story
FLINT (WJRT) - (03/13/16) - Members of a New York union drove 7 hours this morning - coming to help people in Flint living with the water emergency.
"Being from Buffalo we've survived mega feet of snowstorms and lost power but I can't imagine going without water for this long. It's horrendous," said John Mudie, president of Buffalo Central Labor Council.
Members of Buffalo Central Labor Union arrived on Flint's East Side with more than 20 tons of water Sunday morning. Together with members from Greater Flint AFL-CIO, they loaded up anyone who came by.
"Makes it seem like there's still hope. And them coming this far to do this is a sign that people still want to help one another," said Sam Muma, president of Greater Flint AFL-CIO.
Mudie says it was a no-brainer to come help Flint as soon as they heard what was going on. He says hearing peoples' stories of dealing with the crisis first hand, has been touching.
"I sense a little bit of anger, frustration. I mean this is a travesty. It's 2016 and we've got to go month and months and months without water," said Mudie.
Karl Johnson is a new father who lives on the city's East Side.
"We need all the help we can get. I mean people are getting sick and they need the water," he said.
Johnson came to get water for his 7-month-old boy, who bathes in the water too.
"It's hard to do that because you've got to make sure it's warm enough for him. You've got to make sure the water's pure for him. Because if it's not then he's going to get sick," said Johnson.
Stories like his, and the dozens of others who came by for water, make the 7 hour drive and hard work worth it for Mudie and the other union members from Buffalo.
"When you see the looks on the peoples' faces, the gratitude that they extend to us, absolutely, absolutely, it's been great. Flint's a lot like Buffalo it's a working class city. People appreciate the efforts that people put into labor, so yeah we've got quite a bit of thanks," said Mudie.
The union from Buffalo also raised more than 5 thousand dollars in cash for people in Flint, which was donated to the United Way.
A group from Danville, Virginia was holding a water giveaway at West Court Street Church of God at 2920 West Court Street in Flint on Sunday. It began at 1 p.m.
More Information:
test 1