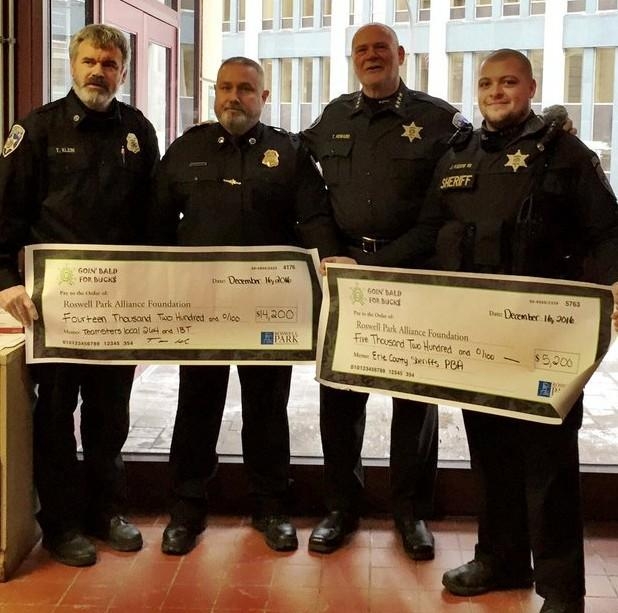 Teamster Deputies employed at the Erie County Holding Center and members of the Road Patrol teamed-up with the Erie County Sheriff's Department to raise money for No Shave November to benefit Roswell Park Cancer Institute.
During the month of November, employees were allowed to grow mustaches and beards in exchange for a $25 donation to the cause. The Teamster represented Deputies raised $7,100 with an anticipated match from our International, while the Road Patrol raised $5,200.
Pictured above from left to right are;
Deputy & Business Agent Tom Klein, Teamsters Local 264 Vice-President & Business Agent John Randolph, Sheriff Tim Howard and an unidentified member of the Road Patrol.
Great work gentlemen.