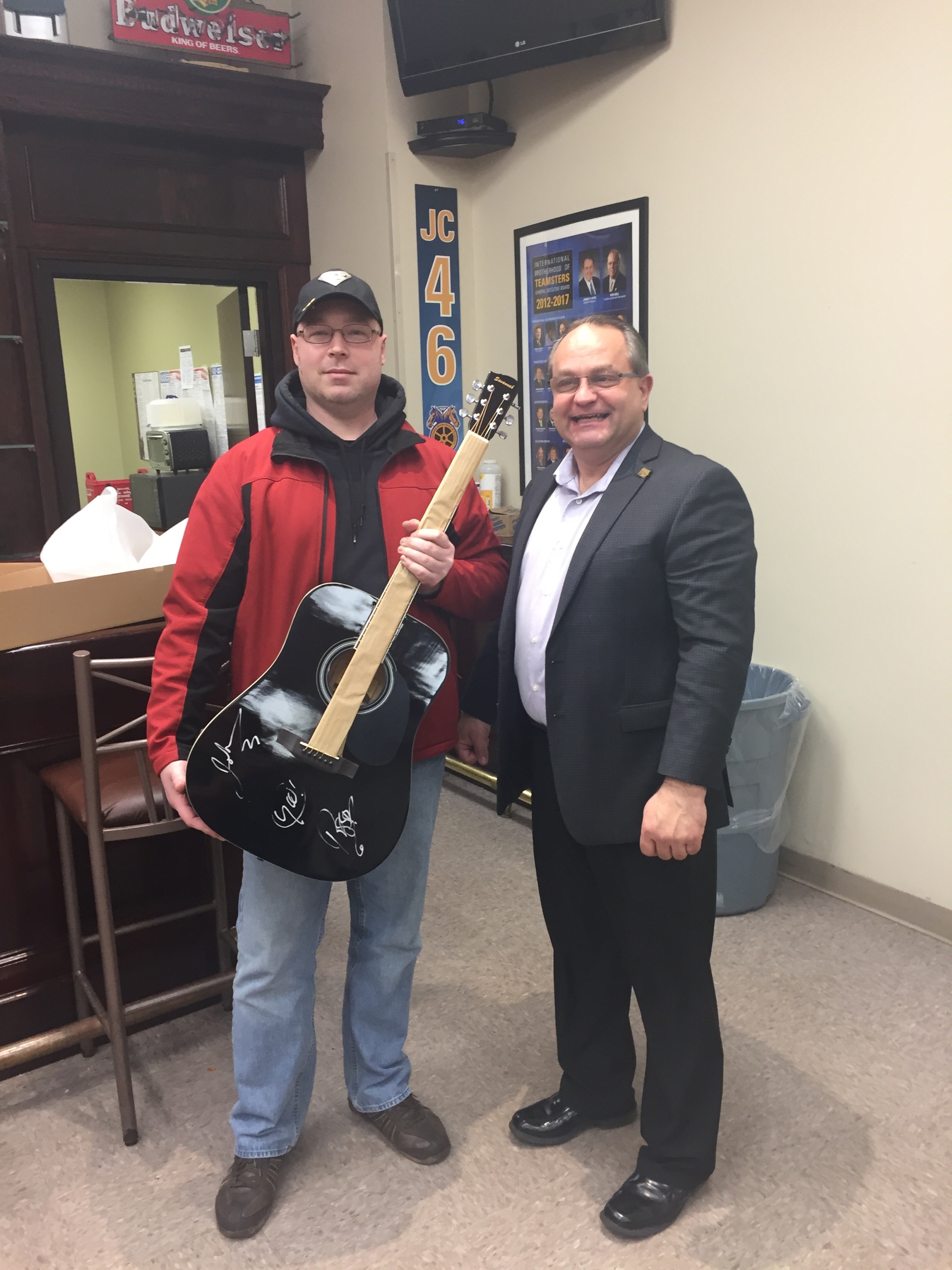 Congratulations to Cory Galbo from Erie Logistics. Cory, pictured here with Busness Agent Darrin Ziemba was one of the winners of the Labor in the Community Fundraising Raffle to benefit the Variety Kids Telethon taking home a guitar signed by the Goo Goo Dolls.
Local 264 was proud to once again participate in Labor Hour at the Telethon helping to raise $50,534.05 from various Unions.
Our many thanks to all who participated or donated to this worthy cause.