Event Announcements! Joint Council Picnic, Teamsters Summer Picnic, and Golf Tournament
Teamsters Family Fun Day!
When: Saturday, August 3rd
Where: Six Flags Amusement Park (Park hours 10:30 am - 10:00 pm)
Cost: $30. per ticket ($15 park ticket and $15 picnic bracelet)
What's included:
Free Parking,
all day pass to the amusement park and water park (good 8/3/2019 only)
A private pavilion with unlimited Buffet (1pm - 2:30pm)
Unlimited fountain drinks and beer from 12pm - 4pm
Ignite the Night lase and fireworks show 10pm
Tickets can be purchased (CHECK ONLY) at Teamsters Local 264 office, or by mail.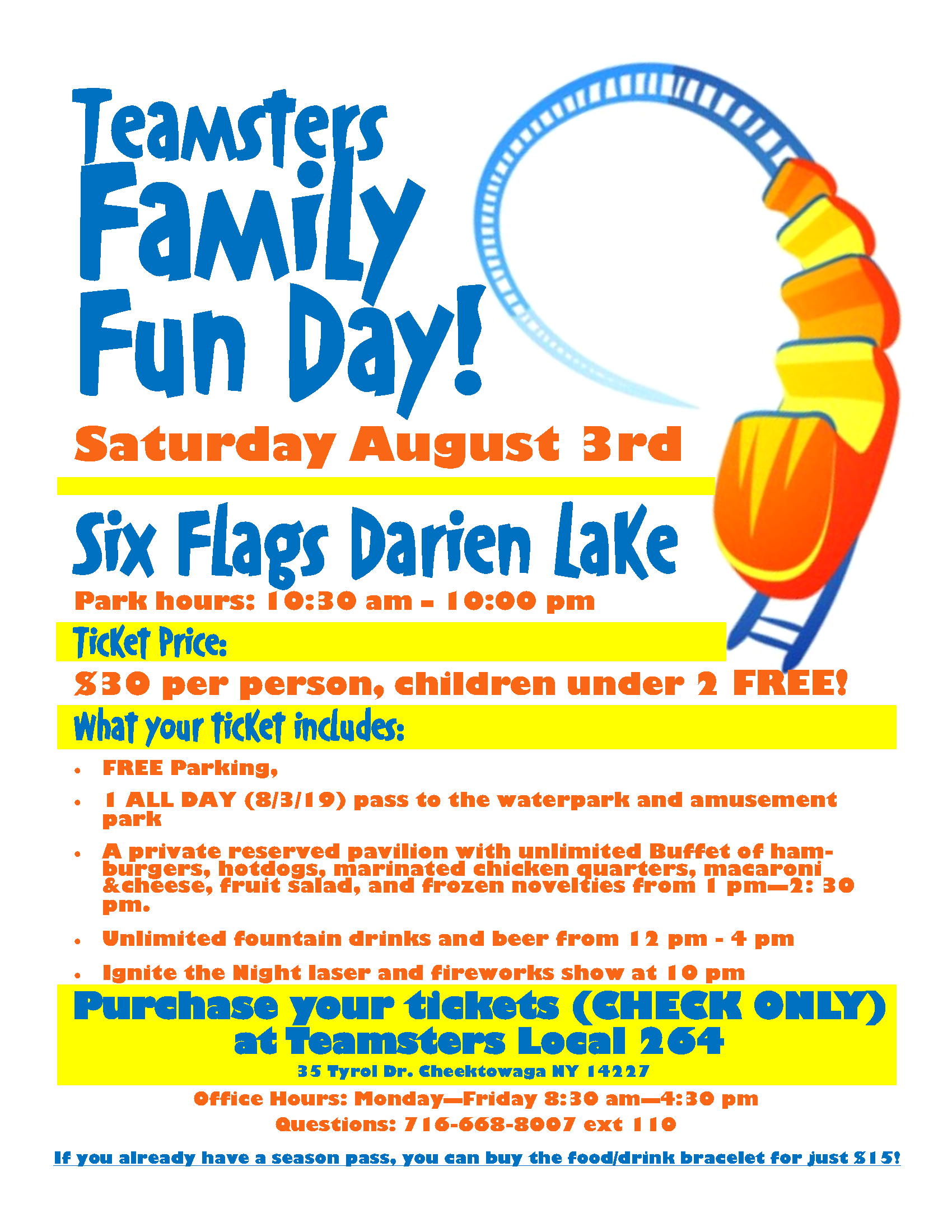 Teamsters Summer Picnic!
When: Saturday, August 24th
Where: Wings Flights of Hope
Lunch Served at 1:30pm. Dinner at 4pm
RSVP BY AUGUST 12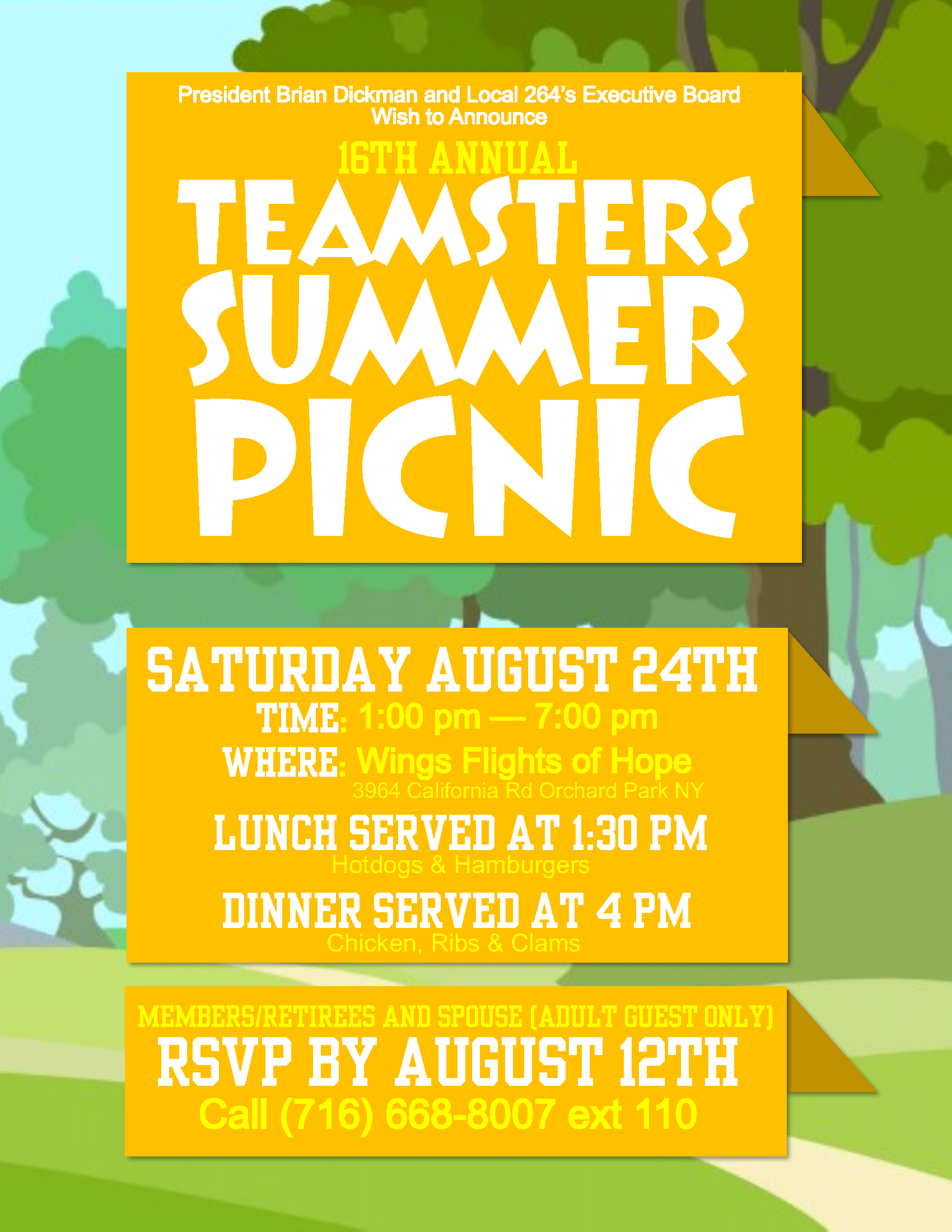 3rd Annual Charity Golf Outing!
Proceeds to benefit the Teamsters Scholarship Fund.
When: Saturday September 14th
Time: Shotgun start 8:00am SHARP, Registration at 7:00am
Where: Chestnut Hill Country Club.
Ticket Price: $120.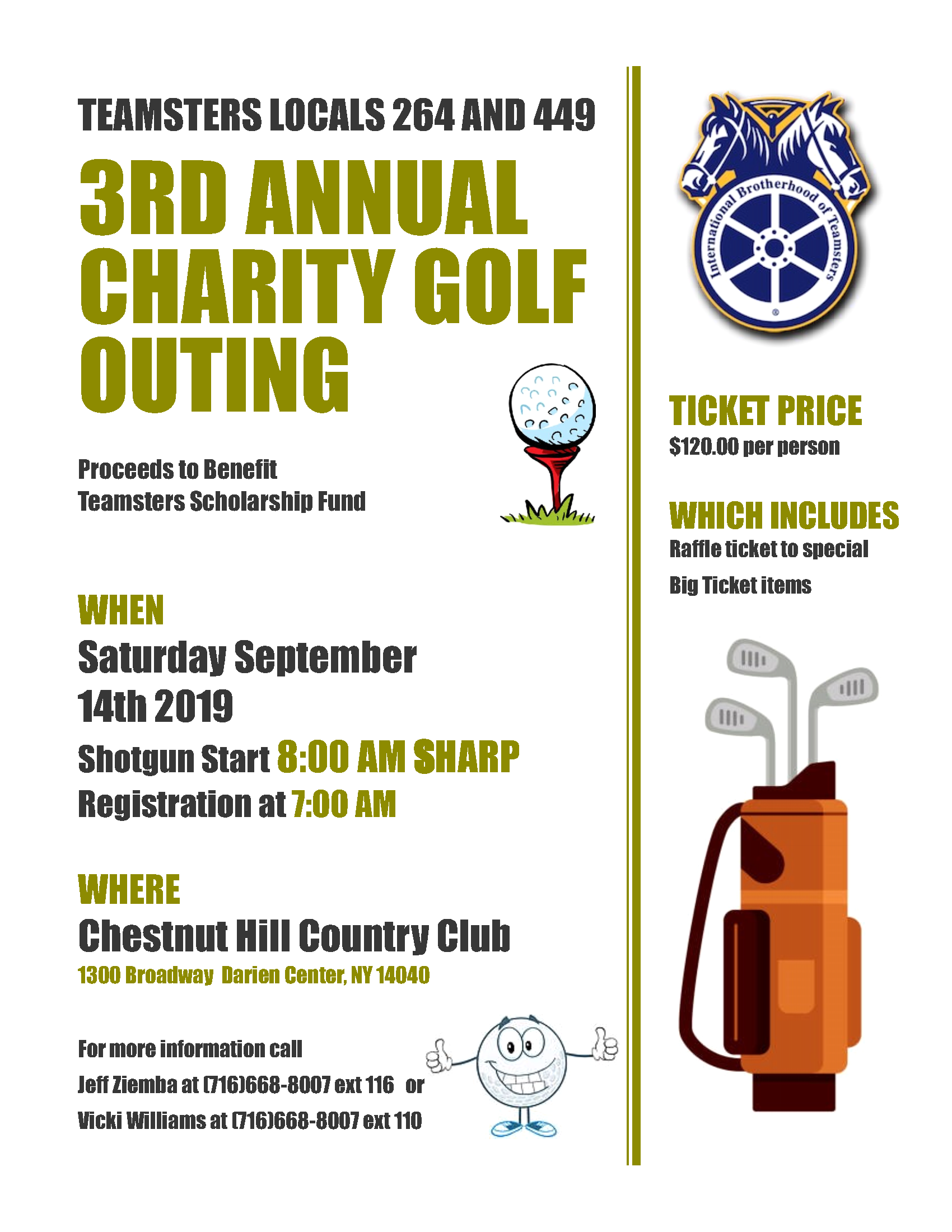 Download: